I got a Behringer TD-3-MO for Christmas — their emulation (and enhancement) of the Roland TB-303 with the notorious Devil Fish mods. It gives so much more control over the sound compared to a normal TD-3 and really screams when put through a decent distortion pedal.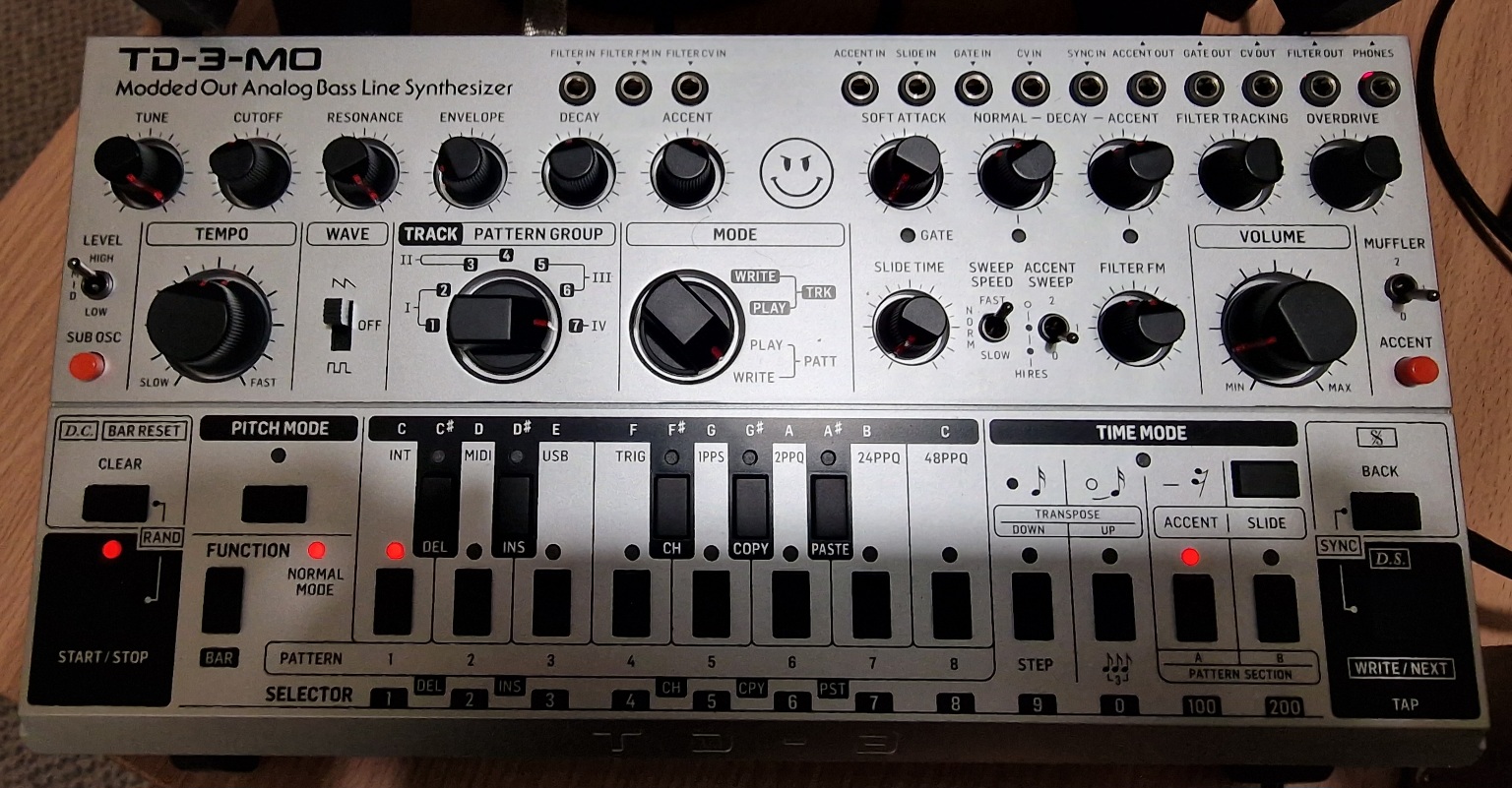 Over the past couple of days, I have been working on a track using it but accidentally came up with something that sounded like the old Speak & Spell toy that first came out in the late 70's.
Within about half an hour (before bed last night) I'd come up with this semi-minimal track, appropriately called Speak 'n' Spell.