Good morning! Let's see what Tuesday has in store for us.
First up, good news: Feedly now supports the <details> tag correctly so this is something I could use more in future. Maybe it will come in useful for quoting things from other sites or similar purposes. I'll have to think about how best to use it.
It's not a snow weather warning today, but rain. Lots of rain. We're on the edge of a Met Office "Amber warning" 1 so we're obviously hoping not to feel the full force of this, unlike the snow warning last week. The warning persists through Thursday so fingers crossed and let's hope it isn't as bad as forecast for everyone.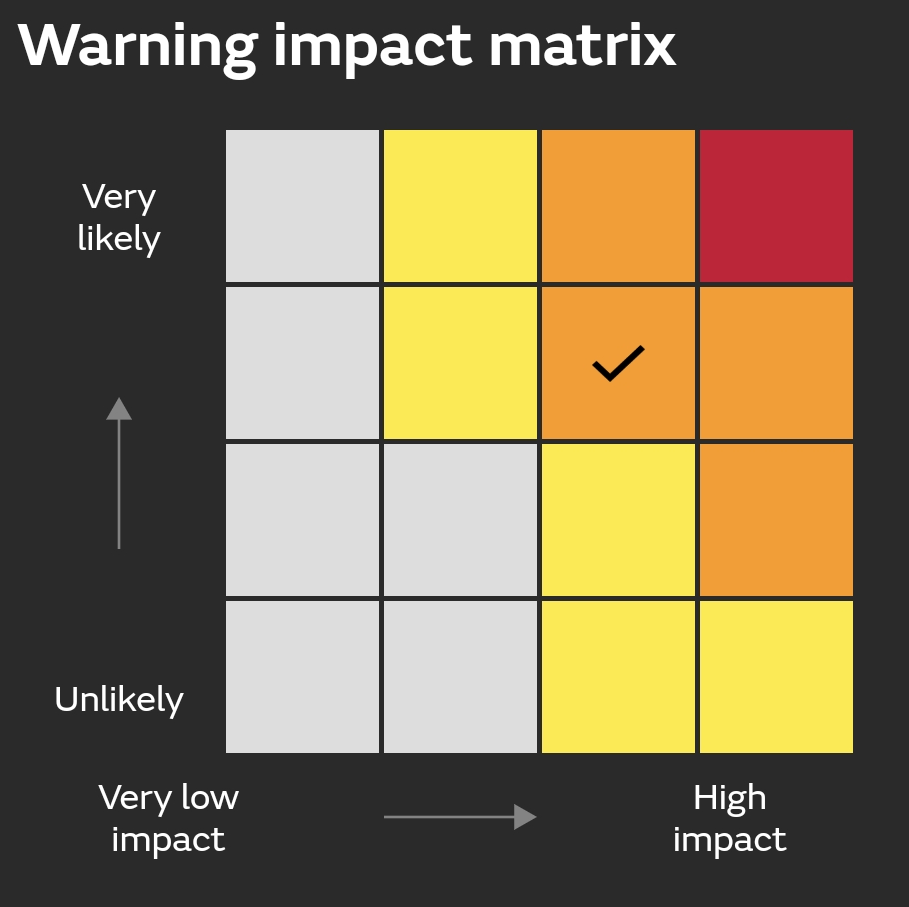 I'm so glad that I have autosave and drafts implemented. Brave (my current browser of choice) has the annoying "feature" of resetting tabs when the phone switches between light and dark modes. It just happened but, luckily, this was saved as a draft so I didn't lose anything. Even if I hadn't yet saved it the autosave should have come to my rescue with minimal loss.
---
There is likely to be flooding with deep and/or fast flowing floodwater causing danger to life and disruption, to summarise the possible impact ↩