#
For about a year I've had a separate page on the site containing just a simple form which lets me post directly on the web without having to use wp-admin or the WordPress app on my phone.
I'm always reminded of the argument that social networks usurped blogging because posting and consumption were all in the same place. I wanted something simple to let me to post quickly, hence the form.
Today, I came across the P2 WordPress theme which let's sites with multiple users post and reply in a Twitter-like fashion - see Matt Mullenweg's thoughts on how it changed Automattic - and it got me thinking how I could make it even easier to post.
A few tweaks later and I've now added a slimmed down version of the form to the top of the Daily page which shows if current_user_can('edit_posts'):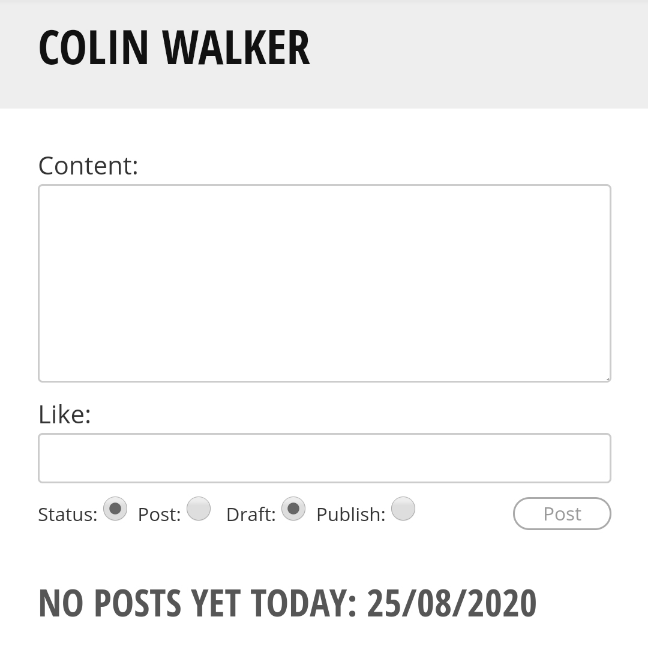 I've got a couple of changes to make but I'm pretty happy with it so far. This post was made using it.