I liked the look of Dave Winer's Glossary in Drummer so finally got round to building a rudimentary one for (b)log-In. For want of a better name, I'm calling it the Dictionary.
I've added a new content filter which replaces terms surrounded by single exclamation marks with its corresponding entry in a database table. The expanded term can be plain text or include HTML. For example, the term 'gr' will resolve to a link to the GitHub repository
A UI lets you add, edit or delete terms which is accessed by a new 'book' icon in the bottom right when logged in.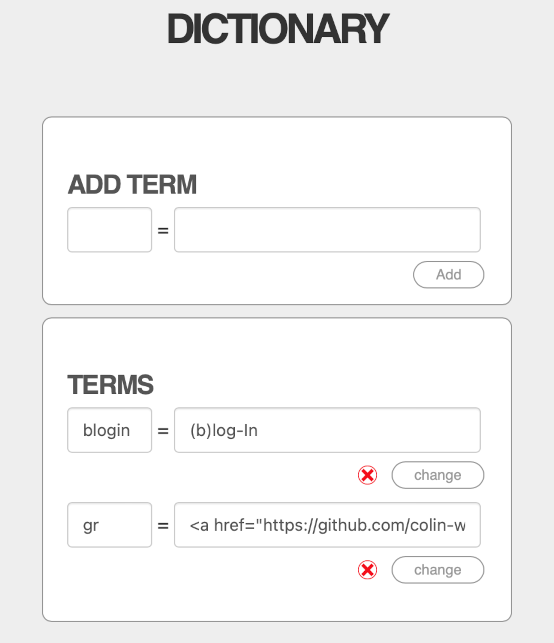 There are probably a few glitches so I'm going to run with it for a while before merging it into the repository.