Hello April, where did you sneak up from?
A quarter of the year passed already. How time flies! Between struggling to finish the writing project, being head-down in code for the blog and longing to get back out to the moors, March seemed to disappear in a flash. April will probably be more of the same.
I fired off a couple of emails about possible new roles with my employer yesterday. I've been doing some self-guided study for a while with a view to working in a particular area but these other roles are completely unrelated. Nothing may come of it but you have to put yourself out there. 🤞
The admin page continues to develop, when you make changes it now summarises what's been done: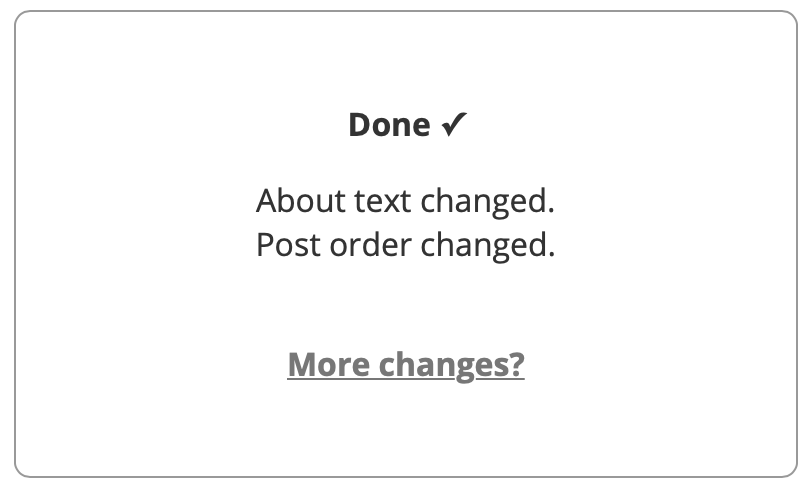 I just felt there needed to be some indication that your changes have applied correctly, just returning to the list of options didn't feel right.