Facebook Graph Search - half way there.
Social networks are crammed full of data about our likes, interests and connections but all too often this is not available in any useful, reliable or easy accessible state. Is that about to change?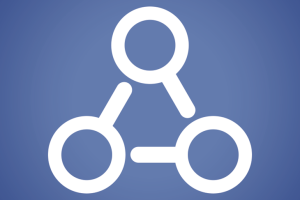 Search within our social networks has historically been poor, even Google+ launched without it until Google deemed it ready for public consumption.
Twitter search is still limited to a short period despite the acquisition of Summize and, as far as Facebook search goes it been a case of the less said the better.
Due to a number of privacy concerns and other issues, such as the recent fracas over the Instagram Terms of Service, Facebook has been coming in for a lot of flak - some warranted but much unjustified. Many people have decided that the just don't trust Facebook and that's that!
When App.net launched it promised to be "what Twitter could have been" and, with the controversy over ongoing changes to the APIs, became a hotbed of anti-Twitter sentiment. Similarly, Google+ seems to be harbouring an unhealthy dose of anti-Facebook rhetoric again much of which is unjustified.
People don't trust Facebook.
So Facebook is asking its users to trust each other and has been building a tool which allows us to do just this.
Graph Search
As anticipated, Facebook announced a new search product which formed the third of "three pillars of Facebook" namely: the newsfeed, Timeline and, now, Graph Search.
Graph search is exactly as its name suggests: a search of the Facebook social graph allowing us to find information shared with us so far encompassing people, photos, places and interests while all relating back to the privacy settings for each piece of information. It is planned that mobile, post data and the Open Graph will be indexed in future but this will take a while to complete.
My initial reactions were that the Graph Search beta content was a promising start but that will not be fully realised until the extra data - especially from the Open Graph - is included.
Playing catch-up
Yes, Facebook is playing catch-up to Google on search but as Google is originally a search company so you would expect that.
Does Facebook have to beat Google at its own game? Absolutely not!
In order to succeed with Graph Search, Facebook has to make a system that works well for Facebook users which:
makes use of the connections between them
uses the search queries/results to improve the experience
is good enough to make users want to use it rather than jumping out for a web search
Graph Search v Web Search
Google is blurring the lines between a traditional web search and a search of the social graph but we still have two places we can instigate this which gives us two different sets of results (Google Search and Plus).
Google web search is a blue links list which is now personalised based on our interests, data provided from other Google products thanks to the single privacy policy and the actions of others (+1s) but it is still primarily a blue links search. For those who have not yet upgraded to Plus then it is still only a blue links resource.
Facebook does not have a blue links engine - so has to partner with Bing - but is not (yet) interested in having one. Instead, the blue giant is using the power of the networkto find stuff using recommendations and trust - Facebook is not building a search engine but a "trust engine".
Yes, Google is also building this based on sharing and +1s but when you have two search locations returning different results from different data sets then something needs to change there as well.
Half way
Graph search appears to be pretty powerful and fast and is not limited to friends but also public information which you would expect - anything visible to us can be returned via a search. It is not designed to give us a definitive list of "plumbers in Yourtown" (as would be exposed by a web search) but instead "plumbers in Yourtown which people have used and would recommend" - it builds on the relationships we have with those we are connected to and the trust we can place in their experience.
Graph Search is half way as the data held on Facebook itself is only half the story; people will be liking pages and services across the "normal web" and taking other Open Graph actions which help to flesh out their interests, likes and opinions. Once all of this data has been indexed Facebook will really be able to flesh out the trust engine.
I have stated previously:
Facebook has no need to build a full search engine as the indexing of external content is crowd-sourced to its users with likes and frictionless sharing.
As Zuckerberg said during the announcement, he doesn't expect people to come to Facebook just to perform a search when they are used to blue link sites and may not even be regular Facebook users. What he does hope it will be is a valuable resource for those people who are already on the site and want some information while they are there.
Admittedly, Facebook will also be able to mine that search data in order to further identify our likes and intentions which will, no doubt, increase the ability to target us more effectively with relevant advertising even if there are no plans to immediately monetise Graph Search itself.
Good enough, but when?
As with other features Facebook has included, Graph Search doesn't have to beat the likes of Google but be just good enough to catch the majority of users and save them the need of going elsewhere.
Zuckerberg admitted that this is not something that will roll out overnight but the key will be how quickly they can release something, how reliable it is and then how long it takes to introduce Open Graph data.
With the talk of "years of work" Facebook can, however, be seen to be in it for the long haul - just like Google with Plus.
A version of this post originally appeared at Google+
Image by mtsofan