6 years on Twitter.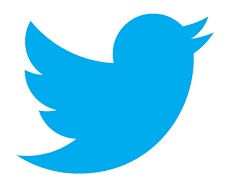 26th December 2006.
Today marks the sixth anniversary of my joining Twitter and what a ride it's been despite me not even being the most prolific of tweeters.
Six years is an eternity on the internet but, while the core principles behind the site remain unchanged and the maxim of 140 characters is sacrosanct, the service has developed in ways we never envisaged.
Third party tools allowing us to "tweet longer" rose in popularity but Twitter was adamant that this was not the way to go. Somewhat ironically, the service now has an inbuilt mechanism which lets us display more info that ever in the form of Twitter Cards.
This time last year I made a number of predictions as to where Twitter (amongst other things) was heading and, with the exception of saying that a more Flipboard-esque UI would be introduced for the #discover tab, was pretty close.
#Discover continues to iterate become more personalised as it caters to the 40 percent and I still maintain that, in future, it will become the default view - the official face of Twitter - or that users may be given the choice between this or site feed depending on how they use the site.
What is fascinating is that, even in the early days before SXSW 2007 when there was virtually no one using Twitter, some of us instantly saw the potential it had to offer and were willing to devote our time to what many viewed as a gimmick or a fad.
I'm glad we did.