Facebook Home - the shape of things to come?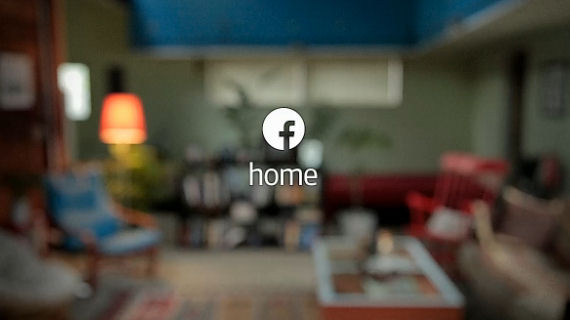 After watching the Facebook Home announcement I was instantly enamoured with the concept of people not apps, of content not containers, but after a few hours was left with one thought: is Home the future of Facebook?
While I am not a big Facebook user I am fascinated by the principles of network science so the company interests me because it displays the most obvious adherence to these principles both in structure and terminology. Networks are about people and the connections we make with those people rather than the means of that connection.
In this context Facebook Home seems a logical next step.
Mark Zuckerberg stated in his presentation that they had been trying to make Facebook a "mobile first" company. Mobile is leading the way, whether it be smartphones or tablets so it seems probable that innovations in the mobile arena will find their way to the desktop - indeed, this has been happening in some areas for a while.
Whilst currently only available on certain Android handsets, Facebook Home will be available on tablets in later iterations so it will be interesting to see how Facebook uses the extra screen real estate and then translates the experience to the browser.
<div style="max-width: 250px; float: left; margin: 10px 30px 30px 30px; padding: 10px; background-color: #f5f5f5; border: 1px solid #e0e0e0;">"Coverflow is the social equivalent of sitting back and watching the world go by." (Tweet this)