Social media experts - it's all relative.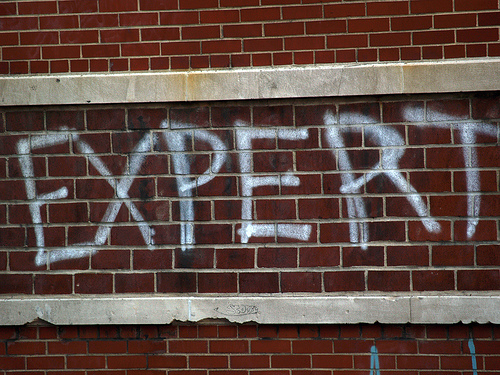 It has been said that there are no social media experts and there has been a fair amount of discussion on this particular point. I wanted to expand on a comment I made on the subject over at Julian Baldwin's blog.
The social media space is relatively new and, because of this, is still changing. Definitions are morphing and the whole social web is constantly adapting. New services appear on an almost daily basis just as others fall by the wayside; the ecosystem surrounding social media is expanding as developers find new ways to use the APIs made available to them.
With such an ever changing landscape can anyone truly be called an expert when it comes to social media?
Let's have a look at a typical definition of the term expert:
displaying special skill or knowledge derived from training or experience
Now compare this to the definition of an expert witness for legal purposes:
by virtue of education, training, skill, or experience, is believed to have knowledge in a particular subject beyond that of the average person, sufficient that others may officially (and legally) rely upon the witness's specialised (scientific, technical or other) opinion about an evidence or fact issue within the scope of their expertise
The second definition may be a bit more in-depth but they essentially say the same thing: an expert is someone who has a high level of skill or knowledge in a certain area.
Social media experts?
How can someone be an 'expert' when the playing field is constantly changing? As there is so much change we can't hope to know everything all the time; we are all learning as the social media space is evolving. Some have more experience and some are better at communicating that experience but does this make them an expert? should we instead be referring to those people as an 'authority' on a given area?
If you were to isolate individual concepts, services or applications then - according to the definitions we have above - you could claim that a certain person was an expert for that specific element but I don't feel that we can apply the term to the social web as a whole when you consider its constant state of flux.
Sharing
The degree to which anyone can be called an expert or an authority is, therefore, completely relative. The level of 'expertise' must be looked at in relation to their peers but I would argue that being an authority in this context must extend beyond knowledge alone and include the ability to expedite that knowledge for the benefit of the community. The social web is all about sharing and having the ability to do so in a useful and meaningful way.
Those who immerse themselves in the social web will not only be best placed to take advantage of the benefits it has to offer but will also be best placed to educate and inform those new to the space - they will therefore become the de facto 'experts' in this field even if the don't necessarily match the definition.
Your thoughts
Can anyone actually be a social media expert in this climate on change? Do we already have them and what is the scope of their influence? Who do you look to when in need of social knowledge?
Image by Bonnie Natko.