Just because you use social media it doesn't make you a social media user.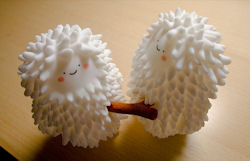 In his post "The danger of social media falling in on itself" Steven Hodson argues that sites like FriendFeed could potentially kill the likes of Twitter or Flickr as more people interact with their contacts via the FriendFeed interface without actually visiting the source sites.
While FriendFeed happens to allow posting of messages and comments these are secondary to its primary function of being an aggregator and, as Steven says in a subsequent comment, FriendFeed could not survive without those services it aggregates; it would be self defeating for FriendFeed to kill other services unless it changed its own model.
Using Flickr as an example, FriendFeed could only compete if it allowed you to store your pictures on its servers instead. Even if this were to happen Flickr would still remain dominant as it has become the 'go to' resource to upload your photos; this is something that goes way beyond 'social media' users.
Task oriented
Admittedly, anyone who uses something like Flickr is technically a social media user but the majority don't see it that way - they are just looking for a way to perform a specific task such as share their images. Returning to Jim Tobin's post "Think Before You Ning" he states:
 "Nobody wants to join a social network – and they never have"
The point he was trying to make appears to have gotten lost somewhere in the discussion but is totally correct. People do not wake up one morning and think to themselves "I know, I'll join a social network today". Instead, they may think "I need to find a website which will allow me to upload my photos so the rest of the family can see them". Social Media and Web 2.0 is task oriented.
Of the millions of Flickr users - be they uploading content or searching for images to use - how many access that content via means other than the Flickr website? The answer will be an incredibly small percentage which illustrates that the average person is often not interested in the ecosystem that exists around the periphery of a service, only the core service itself. Once using a service they may become involved in the more 'social' aspect of it but this will be as an aside. Even Flickr itself has "Keep in touch" as the last item on its 7 point tour so little emphasis is placed on the social networking side of things.
Until the 'concept' of social media becomes ubiquitous, rather than those services we place under its umbrella, the services and web sites will remain predominantly isolated with only a limited subset of users making use of sites like FriendFeed.
Related Posts
Image by Andy Woo.