#
I have been using the app
Fit Companion
as it fills a few gaps in WearOS and Google Fit including an ongoing activity tracker with sedentary reminders. Why WearOS/Google Fit don't include this out of the box is beyond me.
Fit Companion received a big update a couple of days ago to include a lot more detail for sleep tracking - again Google Fit is sorely lacking in this area. The recent Wellness update for Fossil family Gen 5 watches brought native sleep tracking to the watch but needed better tools to make the most of that data.
According to the data I actually hit my 7 hours target last night so why do I feel worse than normal? I don't feel rested at all.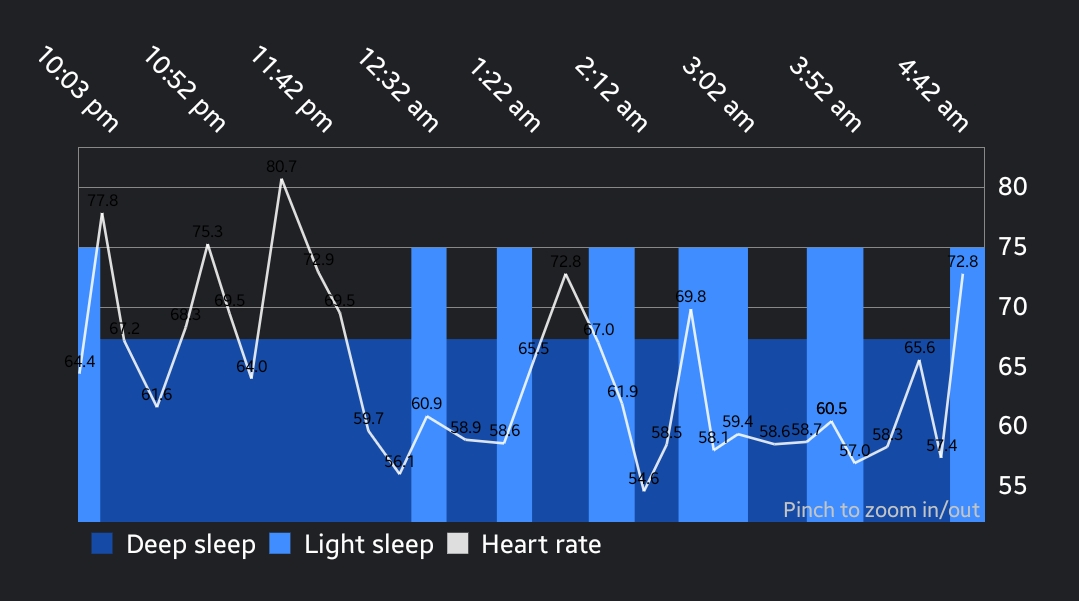 Click for more...
The chart shows fluctuation in heart rate throughout the night with a number of high peaks. Is that dreaming or snoring? Snoring is like a minor sleep apnea and your heart rate automatically increases - who knew.
While the chart shows I had an initial period of deep sleep it wasn't very restful from 12:30 on. I know that smartwatches aren't necessarily the most accurate devices but the chart does help to explain the way I feel this morning.