Is Facebook reinventing its image?
Is Facebook being forced to reinvent itself adding, new features to reinvigorate its user base and placate the disaffected youth?
I have made no secret in the past that I am an admirer of Facebook CEO Mark Zuckerberg and his vision for creating a socially connected world.
After the Facebook Home announcement in April I wrote:
"While I am not a big Facebook user I am fascinated by the principles of network science so the company interests me because it displays the most obvious adherence to these principles both in structure and terminology. Networks are about people and the connections we make with those people rather than the means of that connection."
Facebook suffers from having to accede to the business requirements needed to keep the company funded and the resultant advertising is a big turn off to many users.
Activity monitoring and the Open Graph supply the network with data about our online and social behaviour but we are still in the relative infancy of the social business model. Facebook appears to have problems either targeting us with relevant advertisements or, perhaps, getting relevant advertisers signed up with which to target us so needs to placate its users in other ways.
Drama
Recent studies have shown that teens have waning enthusiasm for the Facebook due, in part, to "stressful drama" and there are often jibes on other networks about the behaviour and ignorance of Facebook users so the findings are no surprise.
While relationships are the real social currency, users are increasingly taking to social networks for their supply of news and information about current events; social media even plays a part in shaping those events so it is understandable that networks should want to exploit this behaviour.
Facebook is looking to do just this in a number of ways.
Reinventing interaction
Facebook's Graph Search aims to readily surface information related to a specific query but this goes way beyond just people. Being able to find interests, places, restaurants and local businesses all with the added benefit of social recommendation is a powerful departure from existing relationship based behaviour.
As I have previously suggested, the implementation of Graph Search could have an effect on user behaviour; if it is so simple to expose our actions then such a system might encourage some to moderate their behaviour. This would obviously benefit Facebook's reputation as a place of discourse and reduce the "drama" experienced by its members.
The introduction of hashtags had been rumoured for a while and its recent inclusion serves to add a new dynamic to the Facebook experience.
Hashtags are simplistic in nature on Twitter, allowing users to easily follow a specific topic in real-time. Google+ has now taken this one step further with auto-tagging and related tags which provides enhanced, more serendipitous discovery.
Facebook will be aiming to combine both as it takes a slice of the real-time conversation pie whilst iterating its hashtag implementation to facilitate enhanced discovery to act as a perfect counterpoint to Graph Search.
Newsfeed or news?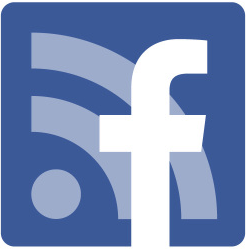 As is the way of the social web, rumour once again suggests that Facebook might be looking to further expand its remit by adding RSS consumption functionality to its toolset.
When Google announced that it would be shutting down Reader I suggested a possible way that Google+ could incorporate RSS feeds to replace it. Could it be that Facebook is moving to entice over Reader users who have not yet moved to another solution?
Although social networks, via user curation, can do a good job of disseminating news we are not on permanently checking our feeds. Subscribing to RSS feeds allows us to catch up with specific sources at our leisure so perfectly compliments the real-time flow of social.
Grow and adapt
Facebook has changed from its humble beginnings; it has moved from being solely the domain of university students to friends family and more via pages and subscriptions - it's not just for friends anymore.
The new design - which has yet to roll out to all users - and recent introduction of new features would seem to indicate that Facebook is trying to encourage a different breed of social networkers to use its service - those who are more focused on news, discovery and the intricacies of networking.
While the pressure is on to increase revenues via advertising and other initiatives there is equally a pressure to ensure that the user base is happy with the service. With everything that is happening this appears to be Facebook's biggest challenge and the long term fate of the network depends on getting it right.
Images by OpenBioMedical, myself and Techcrunch.